News
02-10-2012
HKU Fencing Open Tournament 2012 now accepts entries.
Please click "HKU Open 2012" for more information.
27-12-2011
Training Updates: Trainings will still take place on Tuesday during Christmas and New Year holidays whereas all trainings on Thursday are cancelled temporarily.
27-12-2011
Photos of HKU Fencing Open Tournament 2011 are now available.
Please check "Gallery" for more information.
25-9-2011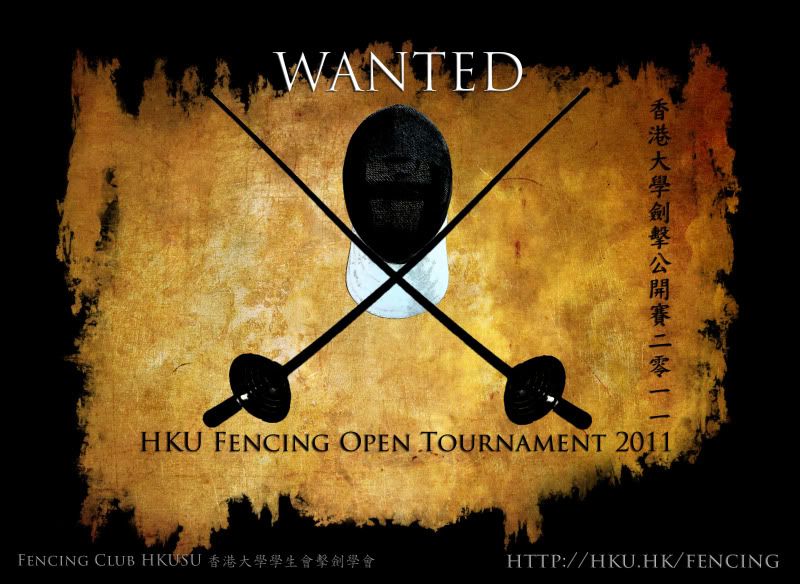 The University of Hong Kong Fencing Open Tournament 2011 will be held on 22nd and 23rd October.
Interested parties may start applying now until 10th October.
Please click HERE for more information.
20-9-2011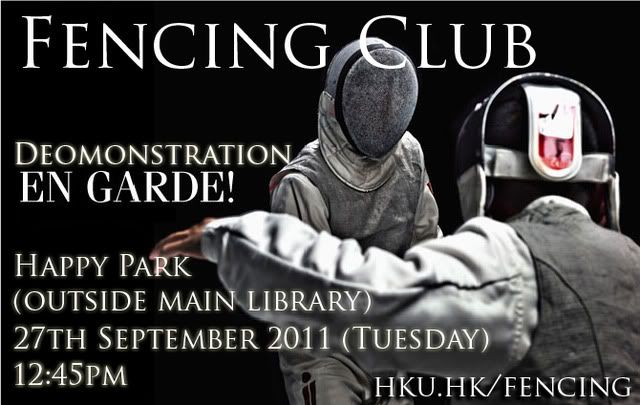 Our club will take part in the Union Festival, which will be held on 23rd, 26th 27th of September 2011. Our club will be setting up an information counter in Happy Park (outside the main library) on 27th.What is more, there will be a demonstration on the same day carried out by our fencers.
Training Time Table in September 2011
September
Mon
Tue
Wed
Thu
Fri
Sat
Sun

1

2

3

4

5

6

7

8

9

10

11

12

14

15

16

17

18

19

20

21

22

23

24

25

26

27

28

29

30
Time: 7.30-10.00pm
Venue: Tuesdays - Dance Studio; Thursdays - Lindsay Ride Sport Hall, Flora Ho Sports Centre